Obituary
Vincent August Barkmeier
---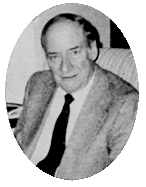 Vincent Barkmeier was born July 18, 1915 at Exeter, Nebraska to August and Anna Barkmeier.
He moved to Lincoln, Nebraska in 1937 and on December 28, 1937 married Maxine Robertson in Missouri.
Vincent was employed by Mother's Best Flour Company before moving to Sioux Falls, South Dakota in 1941. He owned and operated the McKennan Cafe from 1950 to 1980 when he retired.
Vince owned and managed Barky's Resort at Battle Lake, Minnesota beginning in 1955 until the time of his death.
On July 9, 1982, he married Sandra Woltjer in Sioux Falls.
Vince's family remembers him as a giving, loving spouse and father always wanting to please them. Vincent loved music and loved to dance. He was a great football fan -- especially Nebraska "Big Red" football! His name was synonymous with good food, good service and friendliness. Family and friends will miss Vince's quick wit, sense of humor and innocent (?) practical jokes.
Grateful for having shared his life are wife, Sandra; a daughter, Mrs. Paul (Nancy) McAreavey, Sioux Falls; three sons, David Barkmeier and his fiancée, Audrey, Columbia Heights, Minnesota, Joel Barkmeier and wife, Marcia, Creston, Iowa, and Stephen Barkmeier and his wife, Susan, Knoxville, Tennessee; thirteen grandchildren, Lisa, Shannon, Dana, Troy, Jason, Jaymee, Kara, Casey, and Erin Barkmeier, Scott, Todd, Darrin, and Kimberly McAreavey; a brother, Raymond Barkmeier, Hampton, Iowa; two sister, Rose Lilly, Los Angeles, California and Helena "Lea" Barkmeier, Exeter, Nebraska.

---

Obituary
Maxine Jeanette (Robertson) Barkmeier

---
Maxine Barkmeier, 75, formerly of Sioux Falls, South Dakota, died Thursday, March 21, 1991, in St. Luke's Hospital, Aberdeen. Maxine Robertson was born July 9, 1915, in Courtland, Nebraska. She attended Peru State Teachers College and taught rural school in Nebraska. On December 28, 1937, she married Vincent Barkmeier in St. Joseph, Missouri. They moved to Sioux Falls where they owned and operated the McKennan Cafe and Barky's Lodge in Battle Lake, Minnesota. She also taught school in Sioux Falls. She was a member of St. Mary's Catholic Church and its Altar Society. She lived in Sioux Falls for 46 years before moving to Aberdeen. At the time of her death, she was a resident of Americana Care Center in Aberdeen. Her husband died on November 18, 1987. Survivors include two sons: David, Minneapolis, Minnesota, and Stephen, Mt. Vernon, Illinois; one daughter, Nancy McAreavey, Redfield, South Dakota; 13 grandchildren; and one great grandchild.
Services were held at Miller Funeral Home Chapel and burial was in Bluff View Cemetery in Vermillion.