Obituary
William "Bill" E. Cuda
---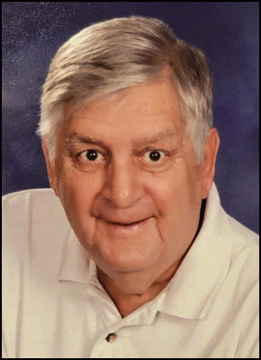 William "Bill" E. Cuda, age 84, of McCool Junction, died Monday, March 14, 2022 at Lincoln, Nebraska. He was born on November 19, 1937 to George and Viola (Laureman) Cuda in York, Nebraska. Bill served his country as a member of the United States Air National Guard and as a Reserve of the Air Force from 1961-1967. On May 4, 1973, Bill was united in marriage to Sharon Clark in York.
Bill had worked for the Nebraska Department of Roads for his entire career as an engineer and project manager. He was a member of St. Patrick's Church in McCool Junction and the Knights of Columbus. He was also a member of the York Elks Lodge, enjoyed gardening and was a Red Sox fan. He was an avid Husker football fan and held season tickets since 1965. He is survived by his wife, Sharon of McCool Junction; son Chad Cuda of McCool Junction; daughter, Christine (Doug) Loney of Johnston, Iowa; grandchildren: Carter, Leah, Reece, and Brook Loney and brother, Gary Cuda of Lincoln. He is also survived by brothers-in law: Dennis (Joan) Clark of McCool, Ron (Marcia) Clark of McCool, Roger (Edy) Clark of Lincoln, Allen (Shelly) Clark of McCool and Michael (Brenda) Clark of Denton; sisters-in-law, Shirley Scholz of McCool and Janet Manire of Geneva; nieces and nephews and many friends.
He was preceded in death by his parents; his brother, Don, and his brother-in-law, Thomas Scholz.
A Mass of Christian Burial was held at 10:00 a.m., Monday, March 21, 2022 at St. Joseph Catholic Church in York with the Reverend Fathers John Sullivan and Erick Clark officiating. Burial with military honors followed at St. Joseph Catholic Cemetery in York.
Published by York News-Times from March 16 to March 17, 2022