Obituary
Dr. Louis J. Ekeler
Dr. Louis J. Ekeler, retired physician, 87, died Tuesday, August 1, 2000. He was born at Exeter, Nebraska on October 22, 1912 to Frank and Anna (Barkmeier) Ekeler. He attended St. Stephen Catholic Grade School and graduated from Exeter High School in 1931. His began his premedical education at St. Benedict College in Atchison, Kansas. He earned a Bachelor of Science Degree from Creighton University in Omaha, Nebraska in 1936 and a Doctor of Medicine degree in 1938. During his senior year he served as a junior intern at St. Thomas Orphanage in Omaha. He completed a medical internship at St Elizabeth Hospital in Lincoln, Nebraska.
He married Mary Theresa Bennis in Lincoln, Illinois on September 19, 1939. Dr. Ekeler established a medical practice in David City, Nebraska and continued this practice until 1973. He then moved to Lincoln, Nebraska and joined the staff at Bryan Memorial Hospital and retired in 1983. He also served on the staff of Student Health Services at the University of Nebraska. He was elected to the emeritus staff at Bryan Memorial Hospital in 1986.
He was a member of St. Joseph Catholic Church in Lincoln and a lifetime member of Knights of Columbus and a Knight of St. Gregory. He was a member of the Lancaster County Medical Association, Nebraska State Medical Association, American Medical Association, Phi Chi medical fraternity and the Elks Club.
Survivors: sons, daughters-in-law, Robert and Deanna, Colorado Springs, Colorado, Charles and Janet, James and Janelle, all of Lincoln, John and Judy, Fremont, Nebraska, Stephen, Kansas City, Missouri; daughter, Carol Ekeler, Lincoln, Nebraska; brother, Leo Ekeler, Exeter, Nebraska; 10 grandchildren; eight great grandchildren. Preceded in death by wife, Mary; son, William; parents; eight brothers.
Funeral Mass was conducted by Monsignor Myron Pleskac on Saturday at 10:30 a.m. at St. Joseph Catholic Church in Lincoln. Graveside service were at 1:00 p.m. at St. Mary Cemetery in David City. Pallbearers: grandsons, Bill, Mark, Chris, Jason, and Mike Ekeler, and nephew, Steve Johnson. Honorary pallbearers: granddaughters, Cheryl Ekeler Cox, Amy, Suzanne, Sarah and Kari Ekeler, and nephew Greg Johnson. Rosary 7:00 p.m. Friday, Butherus, Maser & Love Funeral Home, Lincoln. Memorial to Arthritis Foundation or Mass offerings.
---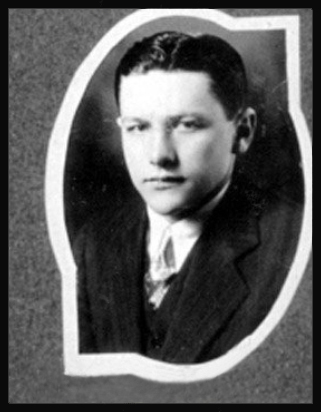 Louis J. Ekeler
High School Graduation
Exeter, Nebraska
1931
---

Children of Louis & Mary (Bennis) Ekeler
Robert Ekeler | Charles Ekeler | James Ekeler | John Ekeler
Stephen Ekeler | Carol Ekeler | William Ekeler