Obituary
Todd William Ekeler
---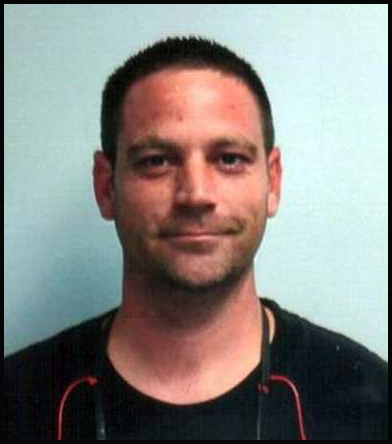 Todd William Ekeler, age 38, of York, Nebraska died Thursday, January 4, 2018.
He was born November 11, 1979 in York to Kenneth and Nancy (Rust) Ekeler. Todd graduated from York High School in 1998 and was employed at Kroy Industries in York for 19 years.
He lived on acreage northeast of York where he enjoyed entertaining family and friends alike. He loved Husker Football, tinkering on vehicles and was a big joke maker. 4-wheeling, riding motorcycles, hunting, fishing, and trap shooting were also fun hobbies. Todd enjoyed the country life and was known for his contagious laugh. He and his future father-in-law Terry Tieken enjoyed spending time together whenever they could.
Todd is survived by his fiancé, Tammy Tieken of York, their sons, Devin Sikes, Bryce Peters and Gaige Adams; his daughters, Naomi (Mitch) Riner, Regan Sikes, Alysa Sikes and their grandson Zayden Riner all of York; father, Kenneth (Kathi) Ekeler of York; mother, Nancy (Dale) Wilson of Henderson, Nevada.; brother, Chad (Michelle) Ekeler of York; nephews, Dalton, Levi, Jay, Austin, Tyson and grandfather, Jess Rust of York; uncles, Lyle (Teresa) Jensen of Aurora, Roger (Gerri) Rust of Polk; aunts include, Mary Jane (Jerry) Kelch of Exeter, Doris (Curt) Larka of York, LuAnne Gewieke of Grand Island, Jane (Dave Bean) Rust also of Grand Island and Patty (D.C.) Simpson of Alvin, Texas; numerous cousins and a host of friends.
He is preceded in death by his grandfather, William "Bunk" Ekeler; grandmothers, Francis Ekeler and Betty Rust; and uncle, Ronnie Ekeler.
Memorial services were held at 10:00 a.m., Tuesday, January 9, 2018, at the First Presbyterian Church in York with the Reverend Dr. Michael Eickhoff officiating. Inurnment followed in York's Greenwood Cemetery.