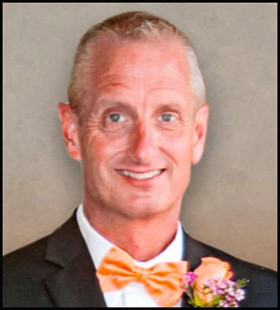 Obituary
Neal Stuart Elsberry
---
Neal Stuart Elsberry was born on December 7, 1964 in Omaha, Nebraska to Reynold and Gladys Elsberry. Neal passed away on Tuesday, January 12, 2016 in Omaha, Nebraska.
He was preceded in death by parents, Reynold and Gladys Elsberry. Survived by wife, Gray Elsberry; children, Lauren and Aaron Elsberry, Marjorie, Kimberly and Stephanie Dean; brother, Jeff Elsberry; sister and brother-in-law, Linda and Larry Fuller; nieces; nephews; relatives; and friends.
The family received friends from 5-8 pm on Thursday, January 14th , at the West Center Chapel, 7805 West Center Road, Omaha, Nebraska. Services were held at 11 am Friday, January 15th at St. Thomas Lutheran Church, 17007 "Q" St., Omaha, Nebraska. Interment was in St. John's Cemetery, Bellevue, Nebraska.
---
Brindley's Harbor Resort
Walker, Minnesota - Summer 2004
Leech Lake