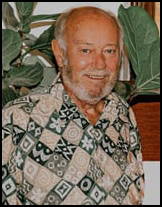 Obituary
Thomas William "Tom" Hassler
---

Thomas William Hassler was born to John Francis and Elaine (Becker) Hassler on September 24, 1948 at Friend, Nebraska. He passed away on January 24, 2023 at Bergen Mercy Hospital in Omaha, Nebraska at the age of 74 years and 4 months. He was one of two children born in the family.
Tom grew up in Exeter and attended St. Stephen grade school. He graduated from Exeter High School with the class of 1966. After high school, Tom worked for Horizontal Boring before moving to Omaha to attend barber school. Tom gained experience as a barber working for Fred's Barber Shop in Omaha.
On January 24, 1970, Tom was united in marriage to Kay Havel of Fairmont, Nebraska. To this union a son, Riley, was born in 1977. Tom and Kay located in Fairmont and Tom purchased the barber shop in Fairmont, operating it from 1971 to 1986 before selling the business. Tom then began employment with Fairmont Public School serving in the maintenance department until retiring on 2000. While at Fairmont, Tom formed many friendships with the students and staff at Fairmont Public School that lasted to this day. In 2000, Tom and Kay moved to Duncan Lakes to slow down and enjoy lake life. One not to sit still, Tom continued to work for Central Community College in the maintenance department. He also worked part time for Toby and Melissa Goc in the laundromat in Columbus.
Tom was a member of St. Stephen Catholic Church in Exeter and St. Helena Catholic Church in Grafton. He was also active in the Fairmont community serving as a volunteer on the Fairmont Fire Department for 27 years, Fairmont Jaycees, City Council and serving as Mayor of Fairmont. He enjoyed the simple things like his flower and vegetable gardens, bird watching and wood working. He had a twinkle in his eye and a great sense of humor that endeared him to those he knew.
Tom was preceded in death by his parents, brother-in-law Dick Jantzi and nephew Shane Jantzi.
A Funeral Mass for Tom was held on Saturday, January 28, 2023 at 10:30 a.m. at St. Stephen Catholic Church in Exeter, Nebraska. Father Brendan Kelly presided over the Funeral Mass. Agnes Anderson was the organist and Karen Filipi was the cantor and they led the congregation in the singing Be Not Afraid, How Great Thou Art, On Eagle's Wings and Song of Farewell.
Pallbearers included Mike Becker, Lee Benson, Brad Husman, Rick Johnson, Roger Lundberg and Brian Tonniges. A Graveside Service was held in the Exeter Cemetery following the Funeral Mass.
Farmer & Son Funeral Home was in care of the arrangements.