Obituary
Thomas J. Scholz
---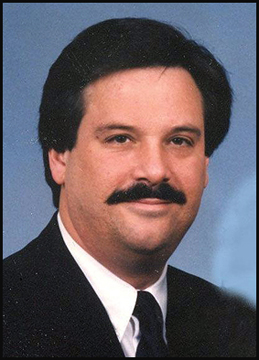 Thomas J. Scholz, age 65, of McCool Junction, died peacefully surrounded by family on Monday, December 2, 2019 at his home.
He was born on December 24, 1953 to Florian and Theresa (Weichman) Scholz at O'Neill, Nebraska. On June 23, 1978, Tom was united in marriage to Shirley Clark at York, Nebraska.
Tom had worked for Pamida, Trade and Transactions, and Jones Insurance in York and owned and operated Smitty's in McCool Junction. He was a member of St. Patrick's Catholic Church in McCool Junction. He enjoyed camping, fishing, and playing cards. He was a member of the Eagle's Club, and had been a former Chairman of Yorkfest. Tom had no problems striking up a conversation, as he never met a stranger. Most of all, he loved his family and spending time with them.
He is survived by his wife, Shirley, of McCool Junction; children, Adam Scholz of Lincoln, Theresa (Lee) Danczak of Johnston, Iowa, Clark (Stephanie) Scholz, of York, Amanda (Eddie) Sheffield of McCool Junction and Stuart Scholz of Johnston, Iowa; grandchildren, Raegan, Devyn, Eli, Logan, Serenity, Ambreelle, Kaya, Channing, Zarina, Tommi Jo, Victoria, Anna and Mary Tyler.
He is also survived by his brothers, Marvin (Phyllis) Scholz and Roger (Mary Ellen) Scholz, both from Stuart and sister, Joyce (Bill) Brelsford of Willimantic, Connecticut and several nieces, nephews and many friends.
He was preceded in death by his parents; brother, Ken; sister, Janice; stepmother, Velma; nieces, Lisa and Julie, and great nephew, Jared.
Visitation was held on Wednesday, December 4, 2019, from 1-8 p.m. at the mortuary and a Rosary was said at 6:30 p.m.
A Mass of Christian Burial was held at 10:00 a.m., Thursday, December 5, at St. Joseph Catholic Church in York. Burial followed at St. Joseph Catholic Cemetery, York, Nebraska.