Obituary
Paul Norman Bender
---
Paul N. Bender, 67, of Minden, Nebraska died on Sunday, March 4, 2012 at this home.
Services were held on Wednesday at the Minden United Methodist Church with Reverend Nancy Lambert officiating. Burial was in the Minden Cemetery.
Paul was born on October 7, 1944, in Friend, Nebraska to Armin and Ruth (Manning) Bender.
On, November 25, 1964, he married Joyce Bartlett.
Survivors include his wife; sons Alan Bender and his son, Riley, of Grand Lake, Colorado, and Dwight Bender and his wife, Ann, and their daughters, Breanna, Courtney, Emily, and Moriah, of Lincoln: sister, Gayla Johnsen and her husband Gordon "Duke" of Seward; sisters-in-law, Charlene Bernard of Beatrice, Carol Bartlett of Lincoln and Cora Jensby and her husband Darrell of Gilbert, Arizona; and many nieces and nephews.
Paul grew up in Exeter, Nebraska and graduated from Exeter High School in 1962. He attended Nebraska Wesleyan University in Lincoln, Nebraska.
Paul and Joyce lived in Lincoln for a few years and then settled in Minden, Nebraska. Paul worked for K-N Gas for 34 years. He was a member of the United Methodist Church in Minden.
Paul loved playing baseball and overhand softball. He enjoyed hunting upland game and deer hunting with a bow, rifle and black powder. Motorcycle and car racing were a great part of Paul's life. He passed that on to his sons, who both raced motocross. In September, Paul crossed one thing off his "bucket list" - he was able to travel to the Springfield Mile motorcycle race.
He spent many camping trips with friends and family to Harlan County, Sturgis, SD, and surrounding states.
Paul was preceded in death by his parents.
---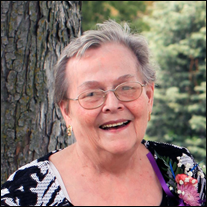 Obituary
Sharon Ann (Miller) Harre
---
Sharon Ann Miller, the daughter of John O. Miller and Melba Rose (Laufmann) Miller was born on March 15, 1944 in Friend, Nebraska and passed away on September 6, 2016 at St. Elizabeth Hospital in Lincoln, Nebraska at the age of 72 years - 5 months - and 22 days.
She was united in marriage to Andrew Ring in 1969 and two daughters, Lisa Ann and Jackie Sue, were born to this union. Later the marriage was dissolved. In May 1983 Sharon married Kenneth A. Harre. Ken had three children, Kenneth, Valarie and Lisa, and the two families were blended together. Ken passes away in 1996 and Sharon continued to live in the family home until she passed away.
Sharon was confirmed into the Exeter United Methodist Church in 1958 and has received her 50-year membership pin.
She graduated from Exeter Public Schools in 1962. Prior to her graduation from Exeter High School, she attended a country school for several years, which served the Exeter and Cordova communities.
Sharon's two daughters, her grandchildren and great-grandchildren were the most important part of her life.
Some of her favorite pastimes were working crossword puzzles, solitaire on the computer, cheering on the Huskers, watching NASCAR, and visiting with friends and family.
Sharon was preceded in death by her parents, John and Melba (Laufmann) Miller and husband Kenneth.
She is survived by her children, Lisa Ring, Jackie Miller and husband Joe; five grandchildren; six great-grandchildren; three stepchildren, their children and grandchildren; brothers and sisters-in-laws, John C. and Janice Miller and Alan and Cecilia Miller; many nieces and nephews; and other relatives and friends.
Funeral services for Sharon were held on Friday, September 9, 2016 at the United Methodist Church in Exeter, Nebraska with Pastor Kim Dunker officiating and graveside services were at the Exeter Cemetery.
---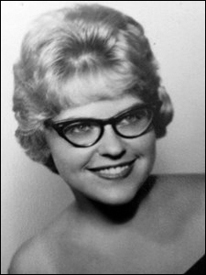 Obituary
Delores "Dee" E. (Allewelt) Tubbs
---
Delores Allewelt Tubbs, age 74, of Maumee, Ohio, went to Heaven on September 16, 2018. She was a wonderful wife, mother and grandmother who will be deeply missed by all who knew her. She was fierce, loyal and protective of everyone she loved.
Dee was born on May 20, 1944 in Exeter, Nebraska to Aloysius and Margaret Allewelt. She married Charles F. Tubbs on April 23, 1964. Before her retirement she served Maumee City Schools as a bus driver for more than 25 years.
Survived by her husband and best friend of 54 years, Charles; beloved daughter Laura (Ben) Morrow; beloved son, Charles "Matt" Tubbs; Beloved granddaughters, Samantha (Van) Heater and Violet Tubbs; beloved grandsons, Spencer Kirsch, Aloysius Tubbs and Gus Tubbs; sisters, Mary Jo Kai and Margie Stevens.
---