Frederick August Barkmeier and Clara Elizabeth Wiszmann were married in 1916. Clara was the sister of Anna Catharine Wiszmann who married Fred's brother, George Henry Barkmeier.
A 1918 Fillmore County atlas shows that Fred and Clara rented a 80 acre farm southeast of Exeter, Nebraska from Fred's brother, William "Bill" Frederick Barkmeier. George and Anna Catharine owned a farm just a quarter mile east of the farm that Fred and Clara rented. Frank Ferdinand Barkmeier, a brother, also lived immediately east of George and Anna Catharine.
A 1905 plat map shows that the farm rented by Fred and Clara in 1918 was then owned by Fred and Bill's brother August Frank Barkmeier.
---
From 1918 Fillmore County Atlas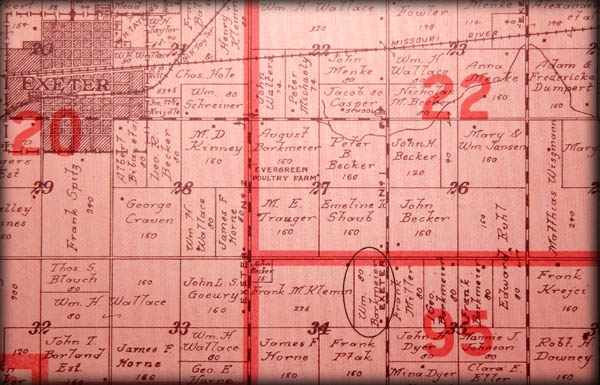 ---
A 1927 plat map of the Exeter Township in Fillmore County, Nebraska shows that Fred and Clara owned a 160 acre farm just north and west of the village of Exeter, Nebraska.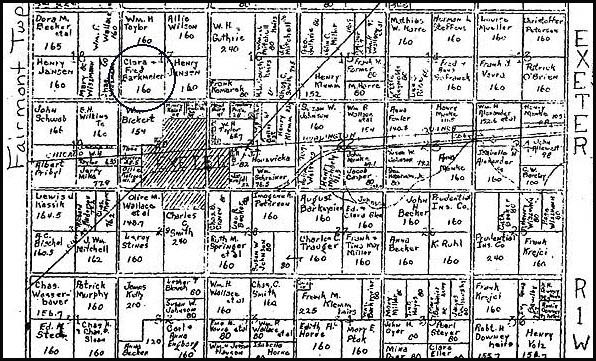 ---
< previous | 1 | 2 | 3 | next >